Shelving End Bay (Base +3)
Shelving End Bays are otherwise known as a promo bays, they sit at right angles at the end of a gondola shelving run. The difference between promo end bays and wall shelving is the inclusion of back panels on the rear of the end bay unit to prevent products falling behind it from the gondola shelving and to provide a neat appearance from behind. When selecting an end bay, match it to the height of your gondola units. Base + 3 end bays are usually in the lower heights of 1400mm or 1600mm.
End bay shelf unit size should be selected to match the overall width of your gondola as follows:
Gondola base shelf size     Length of End Bay
          300mm                              665mm
          370mm                              800mm
          470mm                              1000mm
          570mm                              1250mm
The prices for the shelving end bay (Base + 3) include the following shelving components:
1 x upright
1 x base leg

1 x base shelf



3 x upper shelves
6 x shelf brackets

4 x ticket edging



1 x plinth
1 x top cover

plain back panels both sides Assembly Instructions
Click above to view our shelving assembly video. To download the assembly instructions please click on the file below.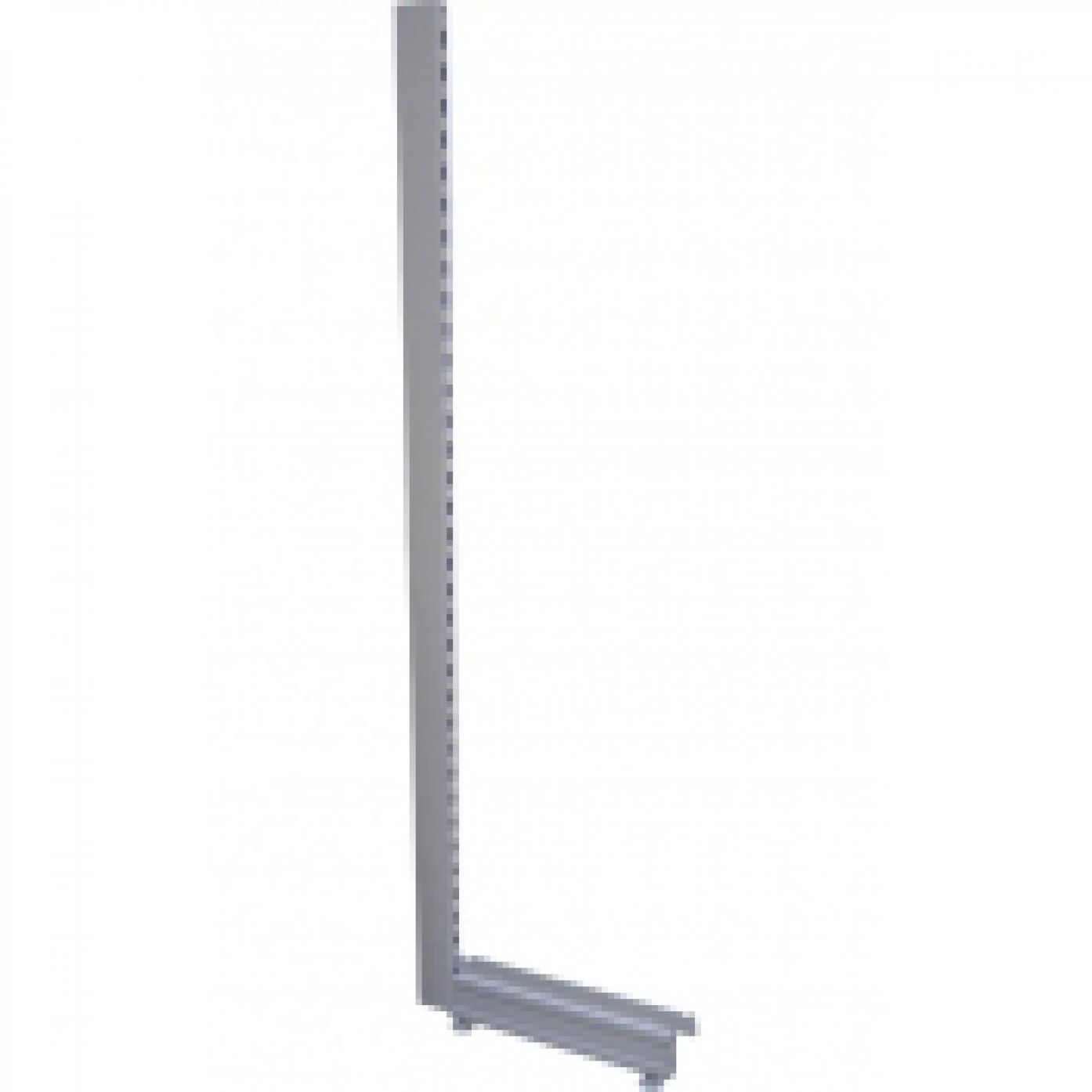 End of run legs
Important! An end of run leg, which consists of one upright and one base leg, is required to complete the run. Depending on your configuration you may need two uprights and two base legs.