Silver Wall Shelving Units
Silver wall shelving for shops is a metallic colour, code RAL9006. Wall shop shelving bays go along the shop walls, so the back of the units is not seen. Wall shelving is normally quite tall, depending on the ceiling height and should be fixed to the wall using wall fixing brackets for safety. Each wall shelving unit shares the upright and base leg with the neighbouring shelving bay, forming an almost seamless run of shelving units. At the end of the shelving run an end of run leg is required to complete the run. If all shelving bays were supplied as standalone bays then there would be lots of parts left over, increasing costs, so it is normal for bays to be sold with one upright and base leg and end of run legs purchased as necessary for the particular shop layout.
The prices for the silver wall shelving bays include the following shelving components:

1 x silver upright
1 x silver base leg
silver plain back panels
1 x silver base shelf
4 x silver upper shelves
8 x silver shelf brackets
5 x epos strips in a choice of colours.
1 x silver plinth
View Products
Contact Us
Extra Shallow Wall Shelving Silver (RAL9006)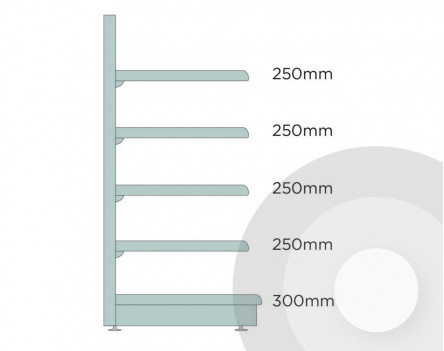 Shallow Wall Shelving Silver (RAL9006)
Medium Wall Shelving Silver (RAL9006)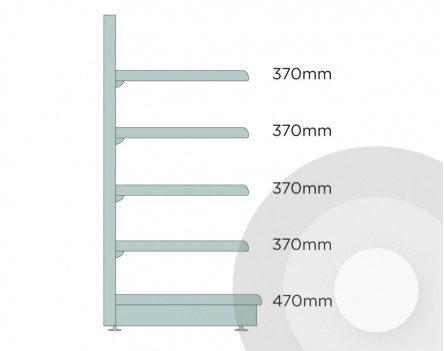 Deep Wall Shelving Silver (RAL9006)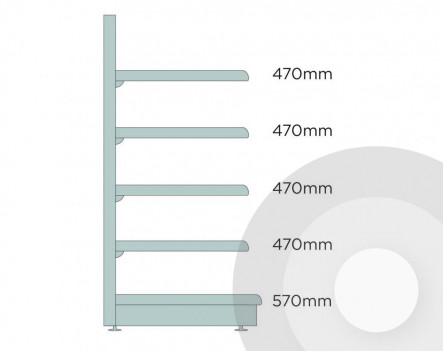 Wall Shelving End of Run legs Silver (RAL9006)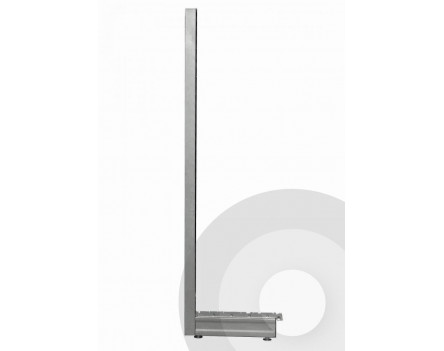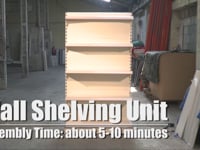 Assembly Instructions
Click above to view our shelving assembly video. To download the assembly instructions please click on the file below.
Assembly instructions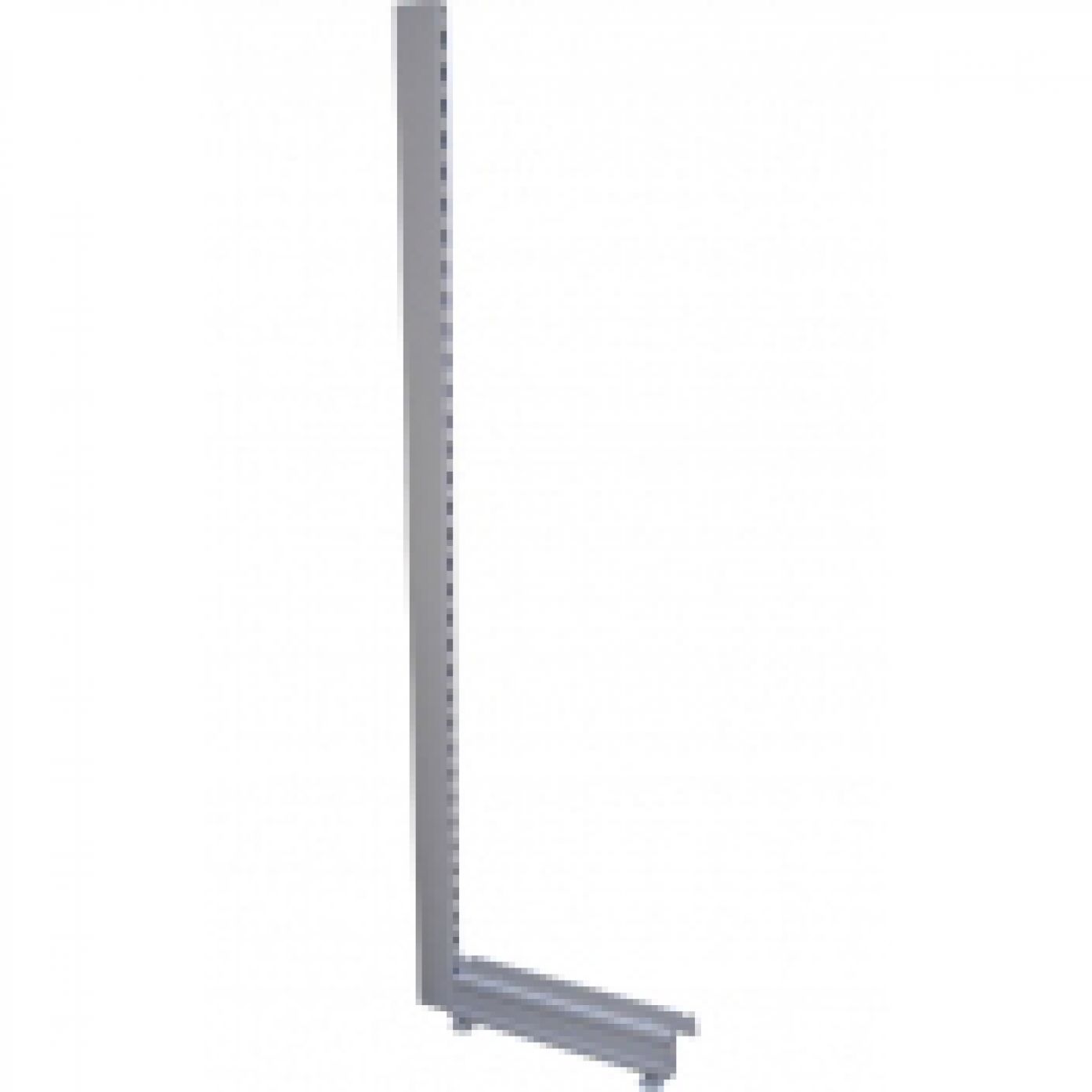 End of run legs
Important! An end of run leg, which consists of one upright and one base leg, is required to complete the run. Depending on your configuration you may need two uprights and two base legs.