Maximum Display Promo End Bays
Maximum Display Promo End Bays sit at right angles to the end of a gondola shelving run and are especially suitable for special offers and impulse buys and to encourage extra spend per customer. The maximum display bays have the base shelf and four upper shelves all of the same size so that there is no loss of display area as you go up the bay.
The difference between promo end bays and wall shelving is the inclusion of back panels on the rear of the end bay unit to prevent products falling behind it from the gondola shelving and to provide a neat appearance from behind, so it is also suitable for use anywhere that the back of the unit may be visible such as in a window.
The prices for the maximum display promo end shelving bays include the following shelving components:
1 x upright
1 x base leg
1 x base shelf
4 x upper shelves
8 x shelf brackets
5 x ticket edging
1 x plinth
1 x top cover

plain back panels both sides Assembly Instructions
Click above to view our shelving assembly video. To download the assembly instructions please click on the file below.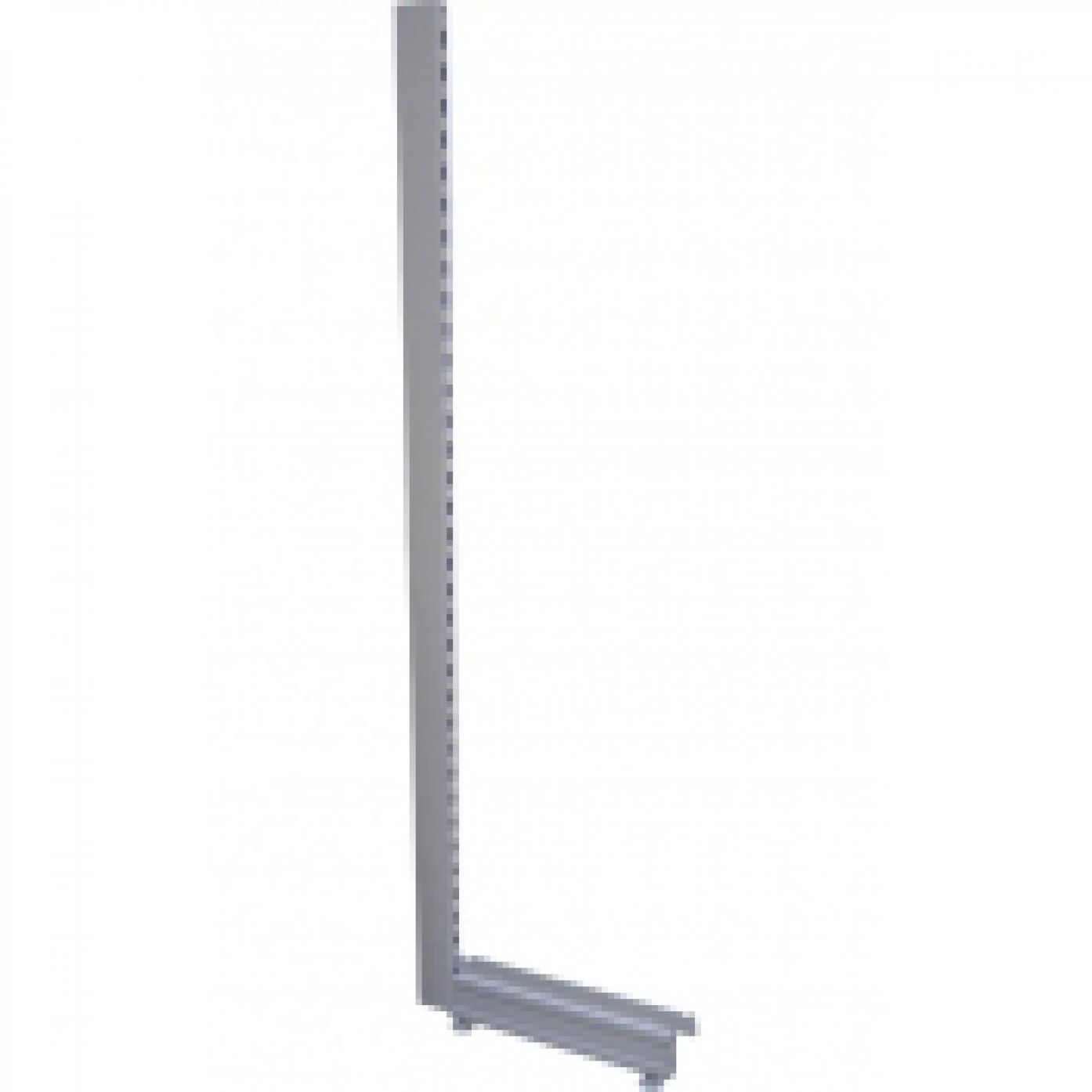 End of run legs
Important! An end of run leg, which consists of one upright and one base leg, is required to complete the run. Depending on your configuration you may need two uprights and two base legs.