Internal Corner Shelving 45/90deg
The 45/90 degree internal corner shelving unit is ideal for corners with an obstruction in the corner, such as pipes or cables because the back panels cut across the corner leaving a space behind.  These units require a minimum of 770 mm space along the wall from the corner or 790 mm if using the heavy duty 80 mm uprights, we suggest that you add a contingency of another 30 mm to allow for uneven walls.  Each corner unit is supplied with a base shelf and four upper shelves, a plinth and a choice of epos strips.  As it is designed to join on to other wall shelving units, the 45/90 degree corner unit is supplied with one upright and base leg and will require an end of run leg to make a standalone unit.
The prices for the internal corner 45/90 degree shelving bays include the following shelving components:
1 x upright
1 x base leg

1 x base shelf



4 x upper shelves
8 x shelf brackets

5 x ticket edging



1 x plinth
plain back panels
View Products
Contact Us
Wall Shelving End of Run legs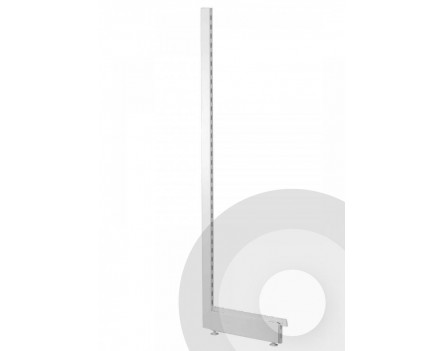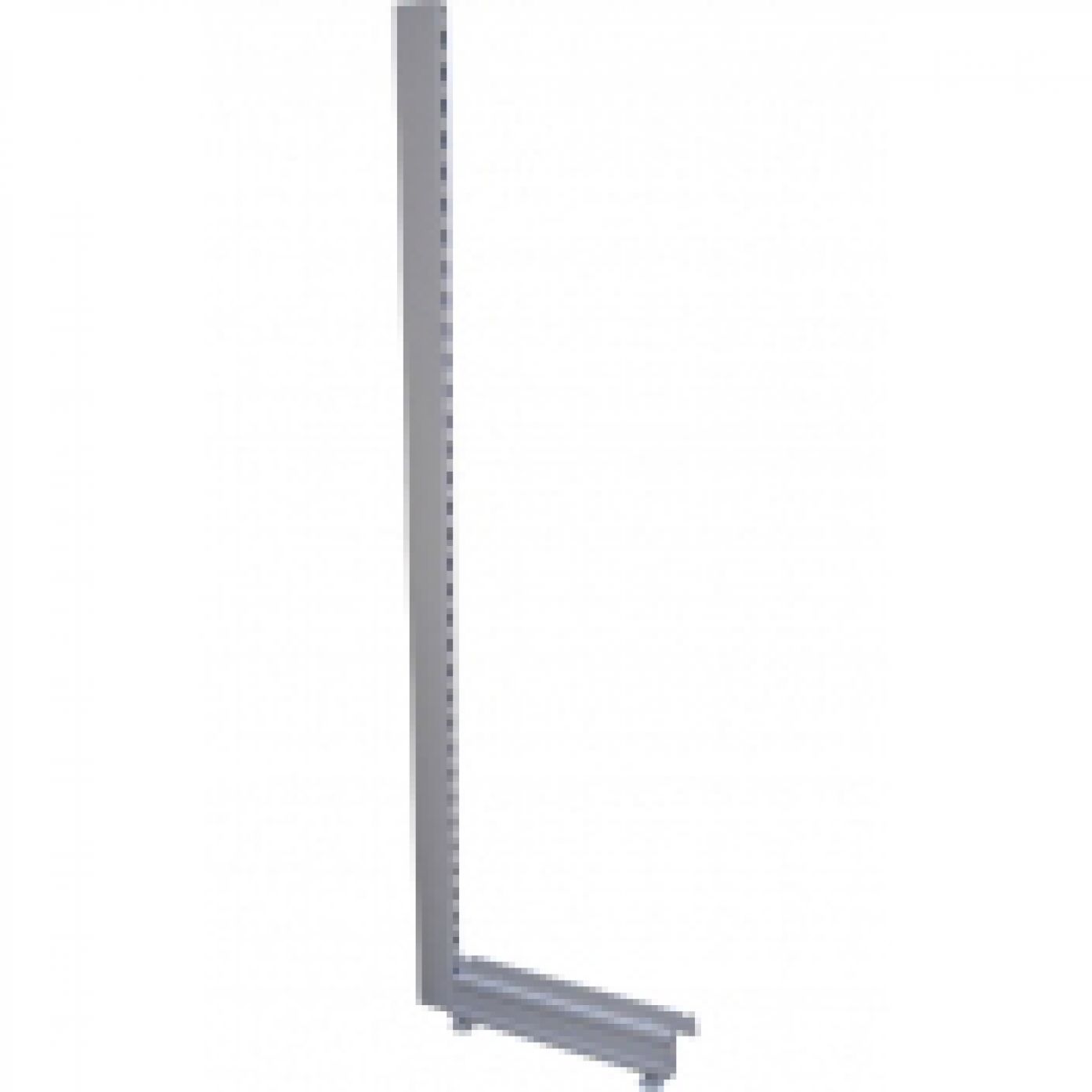 End of run legs
Important! An end of run leg, which consists of one upright and one base leg, is required to complete the run. Depending on your configuration you may need two uprights and two base legs.