SWSF SPONSOR DARTS PLAYER.
SWSF ARE DELIGHTED TO BE SPONSORING NEIL DUDBRIDGE A PROMISING YOUNG LOCAL DARTS PLAYER
.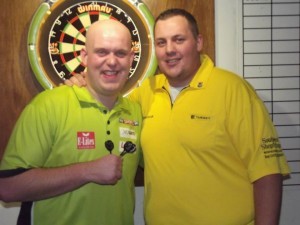 Neil played for Cornwall Youth from the age of 15.  He then went on to gain 26 caps for the Cornwall senior team, winning 19 of those matches. He played in the Youth England Championship at Lakeside when he was 17.
He is very active in many local events and has won 13 local competitions in Plymouth, Cornwall and Exeter. Additionally, he has won the Plymouth city social 3 times and the Qbar Bodmin 4 times.
He has recently started playing on the BDO pro tour circuit (thanks to the sponsorship of SWSF) and is gaining valuable experience for the future. He finds it very helpful to meet some of the professional darts stars who are always happy to pass on some words of wisdom.
Neil has  qualified for the England World Masters Qualifiers twice. (The second time being just last week) For the last 2 years he has been a semi finalist at the Plymouth Open which on both occasions had over 100 entries.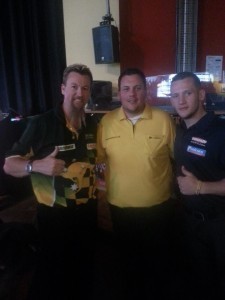 Neil is transferring to the Devon county team next season and is looking to gain more valuable experience both locally and nationally.
His goal?
To be at the lakeside world championships within 5 years. Good Luck, Neil, we are your biggest fans!
South West Shopfittings is based in Cornwall and is one of the country's leading suppliers of shop shelving and retail equipment.