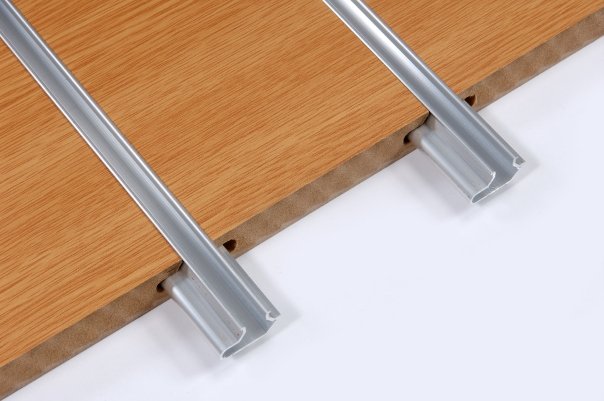 Slatwall Panels – UK Sourced at Low Prices
Slatwall Panels
Shelving Megastore are delighted to offer top quality slatwall panels. Our slatwall panels are top quality and sourced in the UK so you can be sure they will last. Our range of finishes is second to none and can be supplied with or without slatwall inserts.
Slatwall panels are an extremely popular method of retail display.  It consists of mdf panels with slots spaced 100mm apart.  The slatwall panels are 2400mm x 1200mm and can be supplied as portrait or landscape orientation.  To reduce transport costs slatwall boards are often cut down the centre slot to create half boards.  The cut is completely hidden when the panel is attached to the wall and inserts are used.  Not all slatwall is the same in terms of quality, there are  panels available on the UK market that have a poor quality finish applied and these should be avoided if the life of the panel is important.
Slatwall inserts are normally fitted into the slatwall panel slots, these increase the strength and weight loading as well as improve the overall appearance of the slatwall display.  Slatwall inserts are made of either plastic or for higher strength Aluminium.
Below are some images of slatwall panels with and without inserts.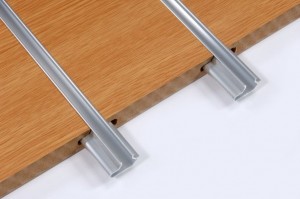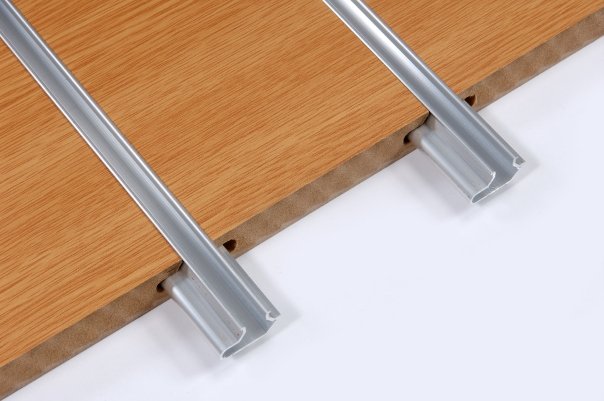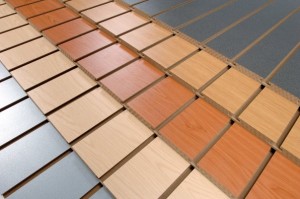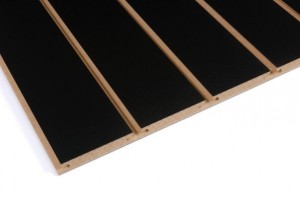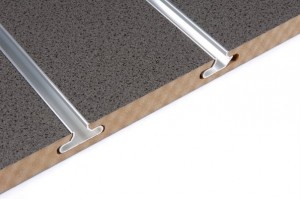 All our standard slatwall accessories can be used with our slatwall panels to create retail displays for almost any product imagineable. Additionally the large range of slatwall board finishes and insert colours available means you can achieve an almost unlimited number of themes and styles.
Our UK sourced slatwall panels are 18mm melamine faced MDF (medium density fibreboard). The high quality melamine finish is highly resistant to scratches and dirt, unlike most inferior Far Eastern sourced boards.