SLATWALL HOOKS FOR HANGING SHOP DISPLAY
Slatwall hooks are particularly suited to the uniform display of items such as fashion merchandise, clothing, car accessories or gifts. Slat hooks are designed for use with slatboard backed shelving units, which can come in the form of wall units, gondola (double sided) or promo (end) bays.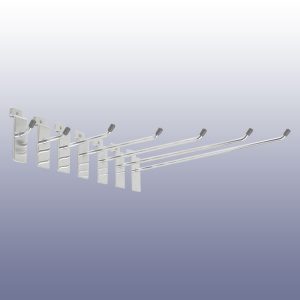 The simple 45 degree single hook is the most common choice for ease of use. The end of the hook sits at a 45 degree angle to the prong.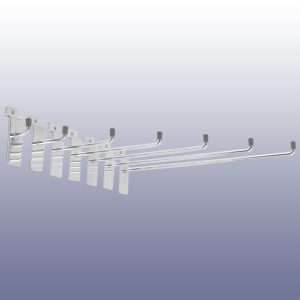 Should there be any issue of security concerns the 90 degree single hook makes it harder to slip the products off. This makes it more difficult for the shoplifter to remove items easily.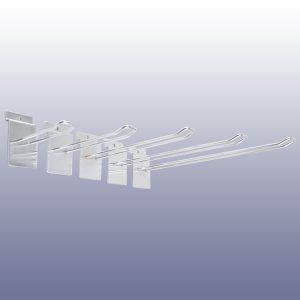 The euro (looped) slathooks have the advantage of being able to use a swinging price label or tag to attach on the end. This means that the price for each product can be displayed on the hook itself.