Plastic Toothed Shelving Riser
Plastic toothed shelving risers are designed to fit along the front of a shelf to stop products from falling off or to use with plastic dividers to compartmentalise the shelf. They are available in 665, 1000 and 1250mm lengths. The actual height is 95mm but the exposed height once clicked into the shop shelf groove is 75mm. If using with dividers, two risers are needed, one for the front and one for the back of the shelf. Plastic risers and dividers are often used for confectionery or small parts binning.
Fantastic value
from only
&pound1.99 ex vat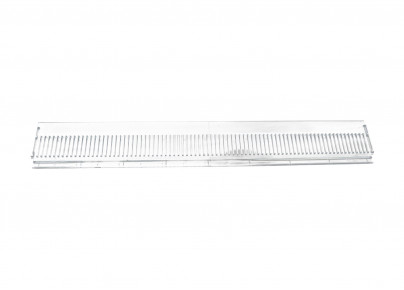 Price Match Guarantee
More Information
If you would like more information about this product contact us.