Plastic Shelving Divider
A plastic shelving divider is used with two plastic toothed risers to divide up or "bin" a shelf, allowing products to be neatly organised and kept separate from each other. Plastic dividers for shop shelving are available in 300, 370, 470 and 570 mm depths. The height of plastic shelf dividers is 75mm, which will be level with the toothed plastic risers.
Fantastic value
from only
&pound0.99 ex vat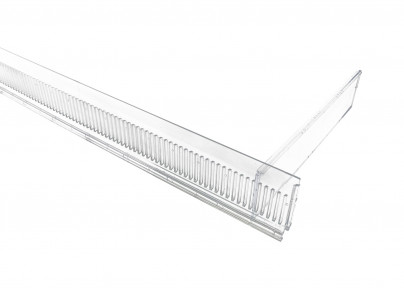 Price Match Guarantee
More Information
If you would like more information about this product contact us.