Stationery Shelving Units - Silver (RAL9006)
The RAL9006 silver stationery shelving unit uses a combination of shelved and hanging display space to enable the most effective product display for items such as office supplies and stationery. The perforated pegboard back panels are ideal for bagged hanging products such as pens, staples, paper clips and drawing pins whilst the shelved area is perfect for bulkier products like notebooks, pads of paper, folders and pencil cases. This bay can encourage linked sales, with printers on the bottom shelf, for example, paper on the upper shelves and ink cartridges on the pegboard. Wire risers allow the shelves to be tilted giving the best view of the bigger items. Shelves can also be irregularly spaced to suit different sized items.  Pegboard hooks are not included but are available in a wide range of styles and sizes.
The prices for the stationery shelving bays include the following silver (RAL9006) shelving components:
1 x upright
1 x base leg

1 x base shelf




3 x upper shelves

6 x shelf brackets

4 x ticket edging



1 x plinth
3 x wire risers
plain back panels

2 x perforated back panels



View Products
Contact Us
Extra Shallow Stationery Shelving Silver (RAL9006)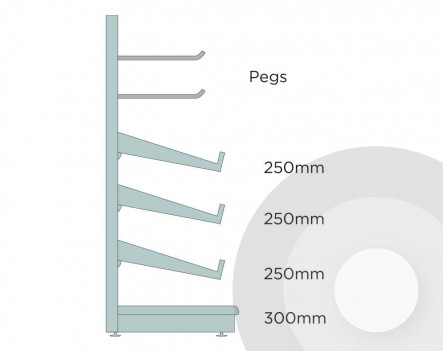 Shallow Stationery Shelving Silver (RAL9006)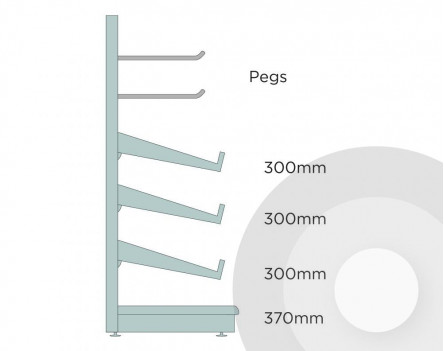 Medium Stationery Shelving Silver (RAL9006)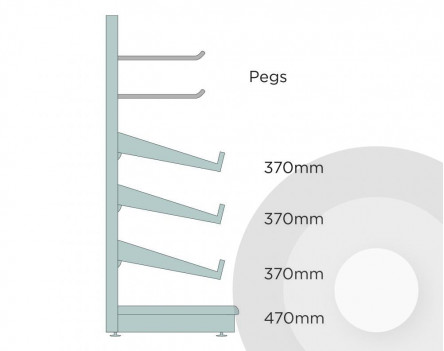 Deep Stationery Shelving Silver (RAL9006)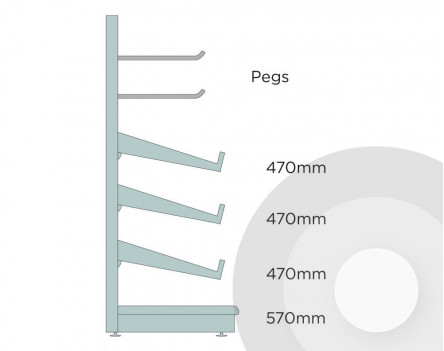 Wall Shelving End of Run legs Silver (RAL9006)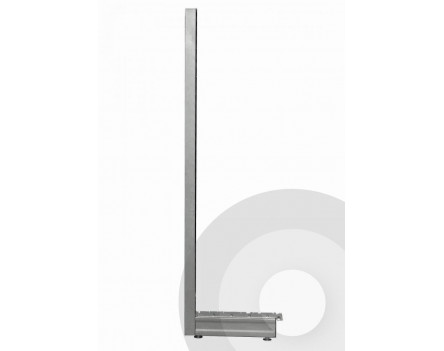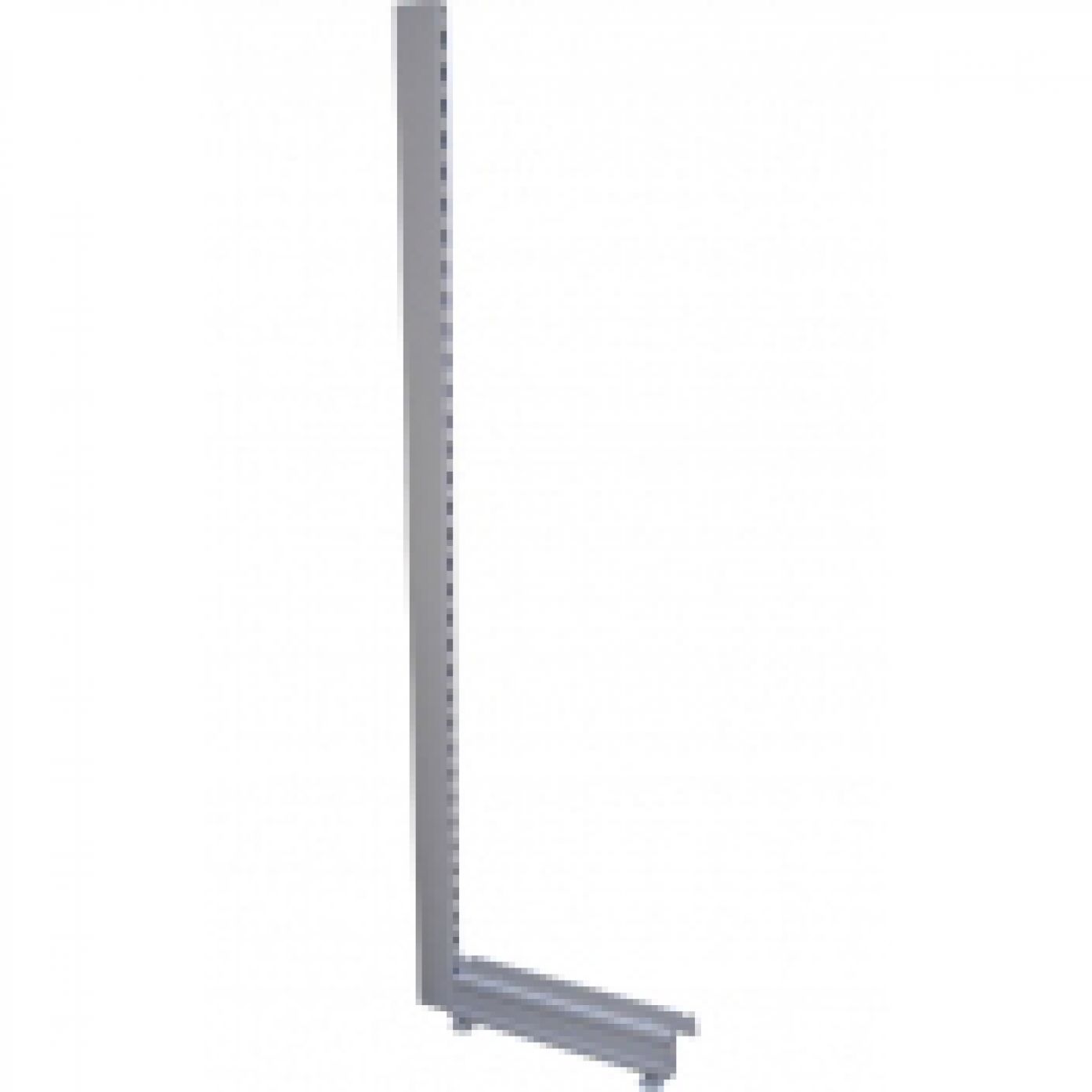 End of run legs
Important! An end of run leg, which consists of one upright and one base leg, is required to complete the run. Depending on your configuration you may need two uprights and two base legs.