Silver End Bay (Base +3)
Silver end bays are normally placed at the of the gondola shelving aisle. The end bay has back panels on the rear that prevent items falling off the gondola shelving behind the end bay and also provide a tidy appearance. These end bays have a base shelf and 3 upper shelves included, match the width of the end bay to the overall width of the gondola shelving for a good fit, for example use 1 m long end bays on the end of medium gondola shelving. End bays are also used instead of wall shelving anywhere that the rear of the shelving unit is visible.
The prices for end bays (Base + 3) include the following silver shop shelving components:

1 x upright
1 x base leg

1 x base shelf



3 x upper shelves
6 x shelf brackets

4 x ticket edging



1 x plinth
1 x top cover

plain back panels both sides
View Products
Contact Us
Silver Extra Shallow Promo Shelving End Bay - Low (Base + 3)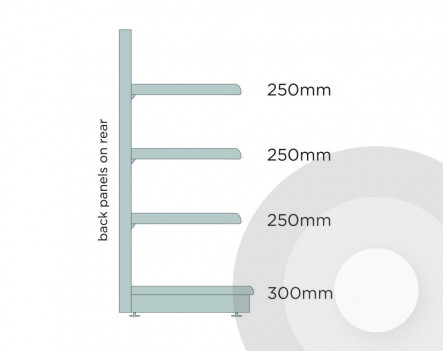 Silver Shallow Low Promo Shelving End Bay (RAL9006)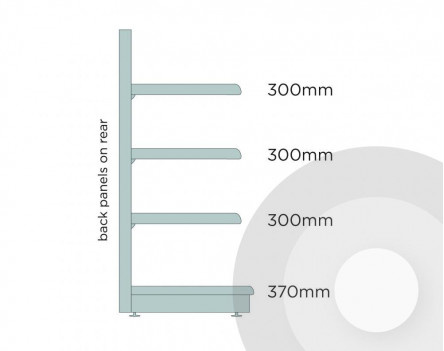 Silver Medium Promo Shelving End Bay - Low (Base + 3)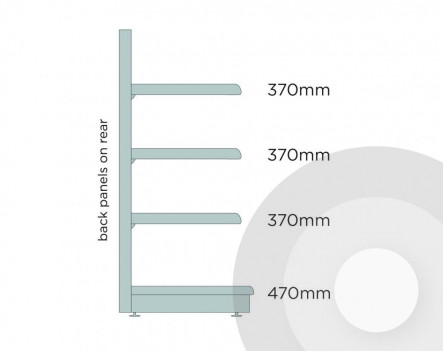 Silver Deep Promo Shelving End Bay - Low (Base + 3)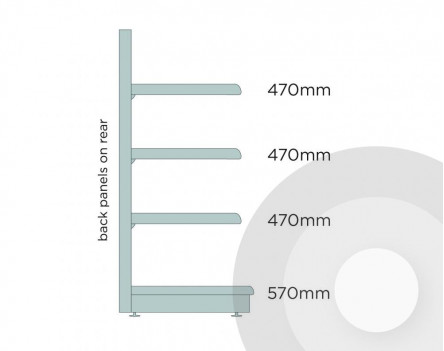 Wall Shelving End of Run legs Silver (RAL9006)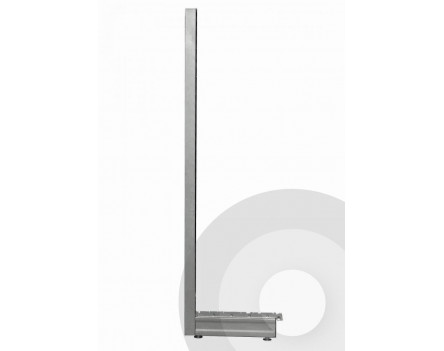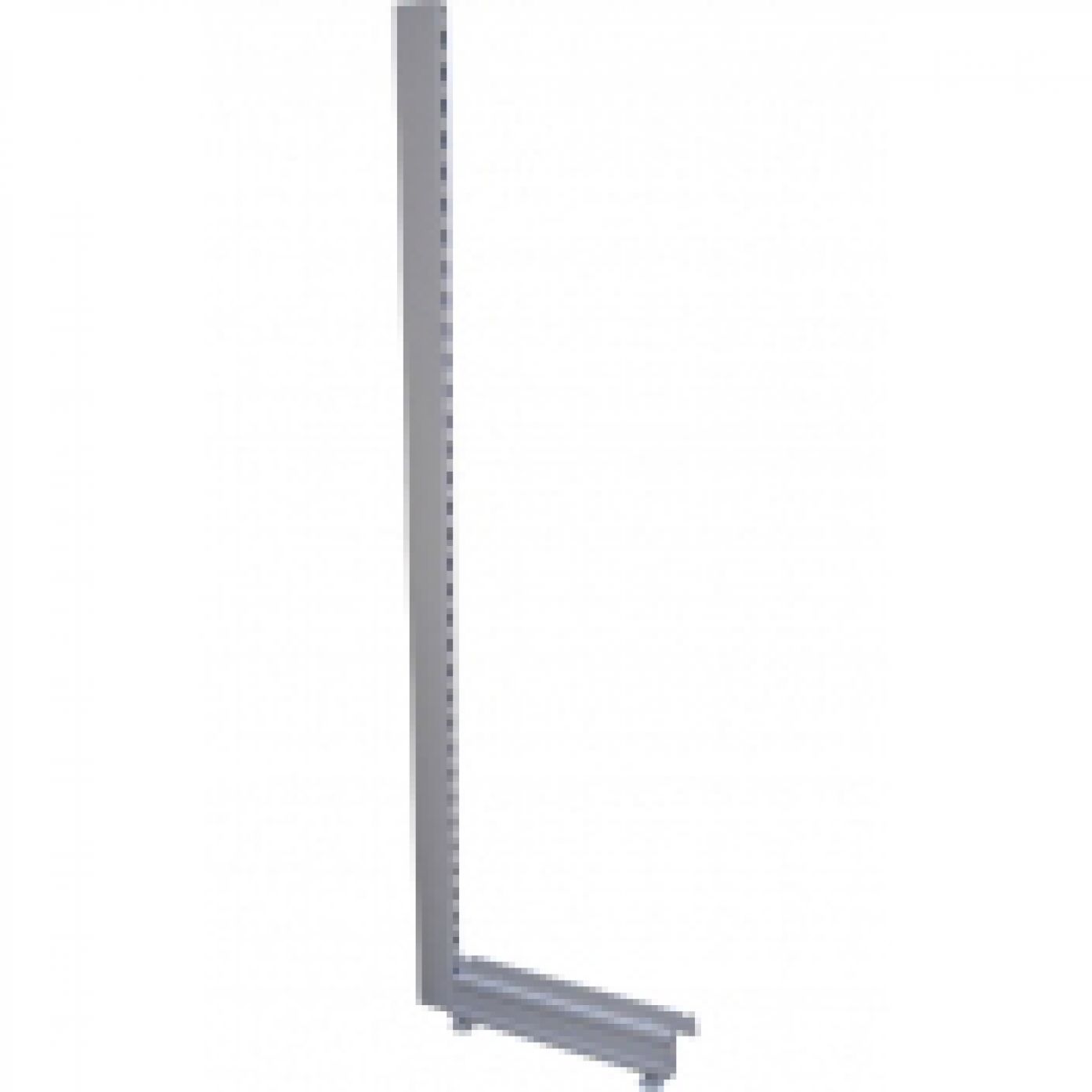 End of run legs
Important! An end of run leg, which consists of one upright and one base leg, is required to complete the run. Depending on your configuration you may need two uprights and two base legs.