Silver Gondola Slatwall Shelving
Silver gondola shelving unit with slatted back panels on each side, creating a slatwall gondola.  The metal slatwall back panels will take all standard slatwall hooks and accessories.  Upper shop shelves can be added if required to display a mixture of products on shelves and on slatwall.
Each silver slatwall gondola bay is supplied with a top cover, two plinths and a choice of pricing strip colours for the base shelves. As with all gondola shop shelving, these units join together to create gondola runs, therefore they come with one shelving upright post and 2 base legs per bay and require an end of run leg to finish the run.  The correct end of run leg is shown during the purchase process, just add the required quantity which should correspond to the number of separate gondola shelving runs that will be installed in the shop.
The prices for the silver gondola slatwall bays include the following shop shelving components:

1 x silver upright
2 x silver base legs

2 x silver base shelf




2 x pricing strips



2 x silver plinth
1 x silver top cover

silver slatted back panels

2 x silver plain back panels 100 mm
View Products
Contact Us
Extra Shallow Gondola Slatwall Unit Silver (RAL9006)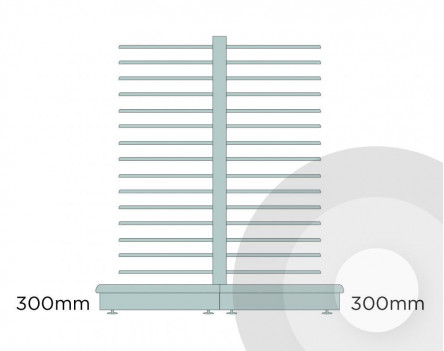 Shallow Gondola Slatwall Unit Silver (RAL9006)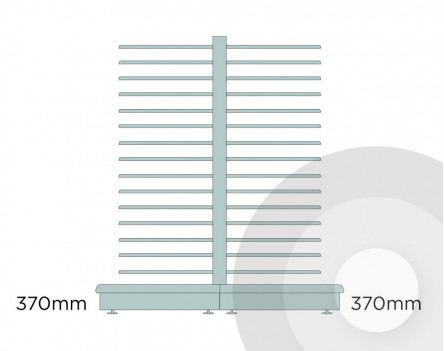 Medium Gondola Slatwall Unit Silver (RAL9006)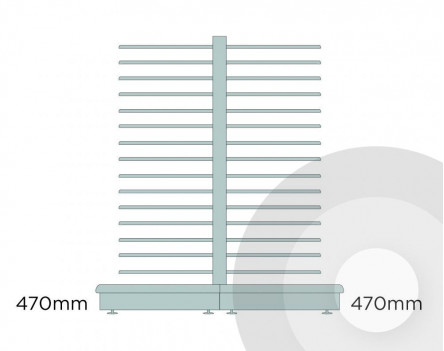 Deep Gondola Slatwall Unit Silver (RAL9006)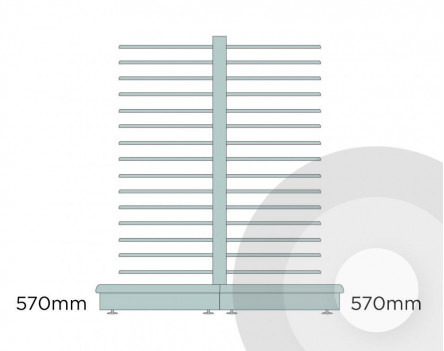 Gondola Shelving End of Run legs Silver (RAL9006)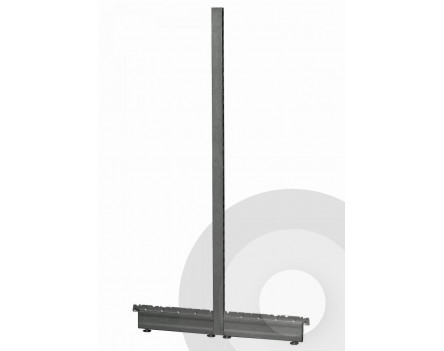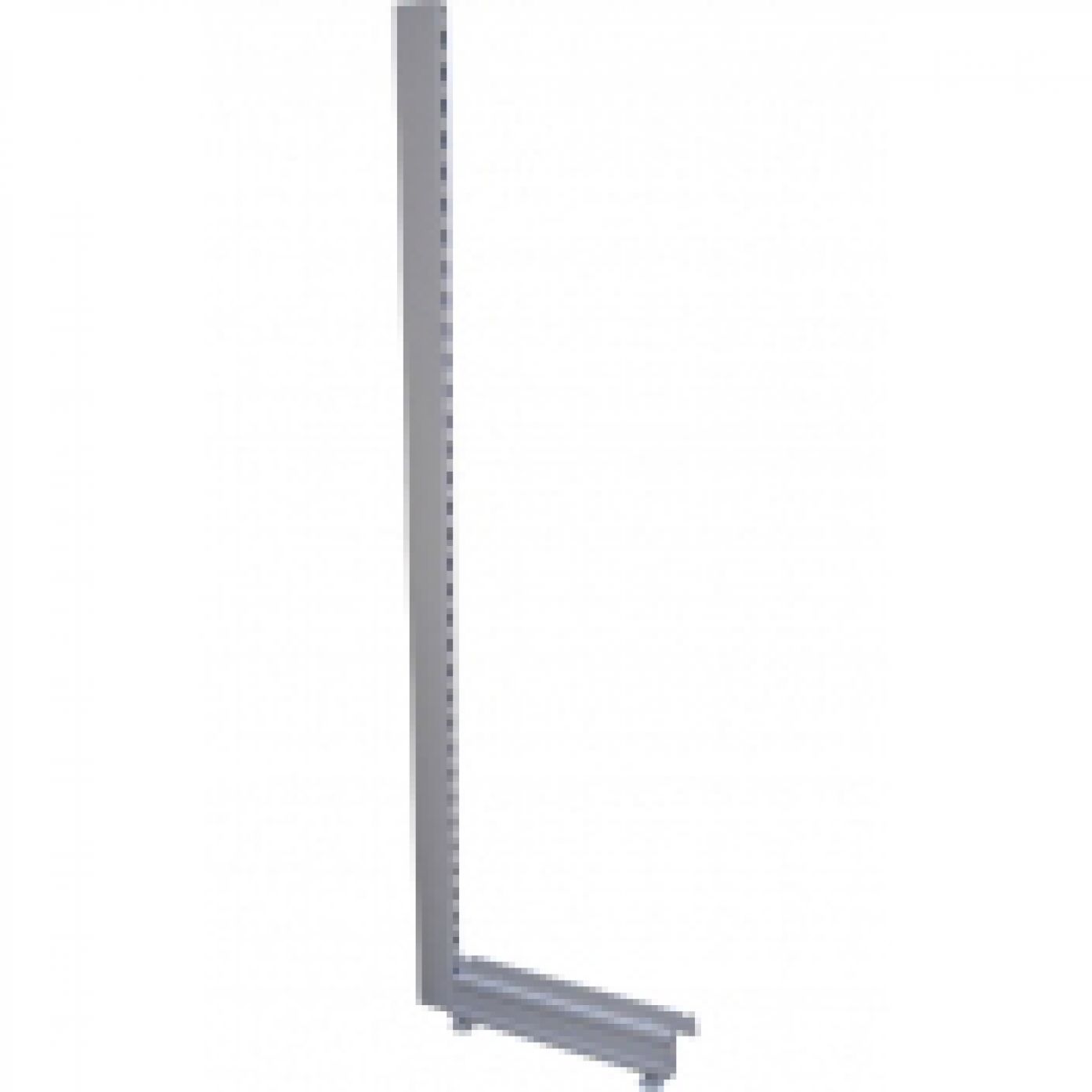 End of run legs
Important! An end of run leg, which consists of one upright and one base leg, is required to complete the run. Depending on your configuration you may need two uprights and two base legs.