Silver Gondola Shelving Units Base + 4
The silver gondola shelving base plus 4 is often called a tall gondola shelving unit, although on Shelving Megastore it can be selected in any of the standard heights. Tall gondola shelving is the most common sort of supermarket shelving as it is used to form the basic layout of the supermarket, place end bays on the end of the gondola aisles.
Each silver tall gondola shelving has 10 shelves in total, 2 base shelves and 8 upper shelves. Epos strips, plinths and top cover are also included in the price. At the end of each run of gondola shelving an end of run leg often called a finishing leg or finisher is required.
The prices for the tall silver gondola shelving units include the following shelving components:

1 x silver shelving upright
2 x silver base feet
silver plain back panels
2 x silver base shelf
8 x silver upper shelves
16 x silver shelf brackets
10 x pricing strips in a choice of colours
2 x silver plinth
1 x silver top cover Assembly Instructions
Click above to view our shelving assembly video. To download the assembly instructions please click on the file below.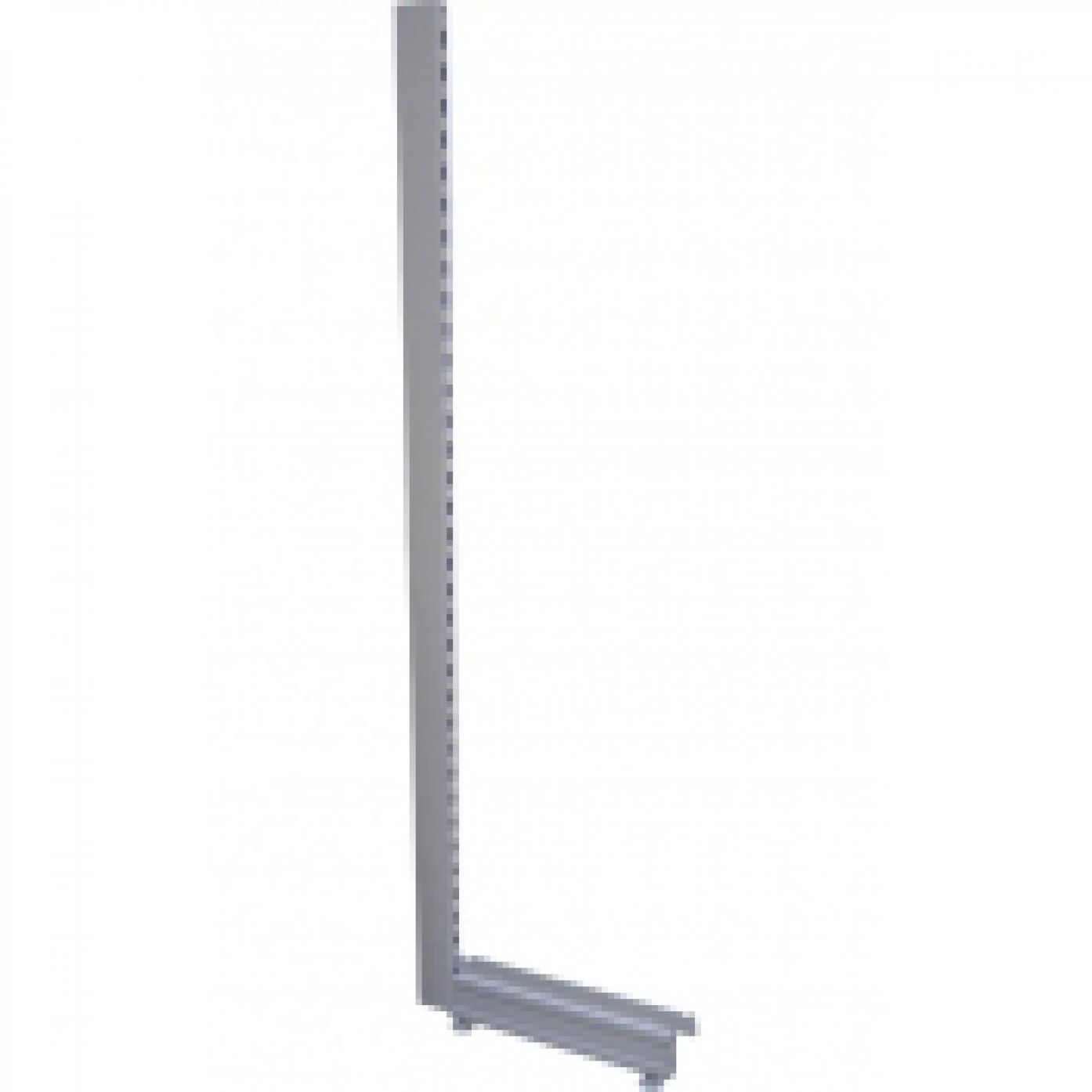 End of run legs
Important! An end of run leg, which consists of one upright and one base leg, is required to complete the run. Depending on your configuration you may need two uprights and two base legs.