Silver Gondola Shelving Units Base + 3
Silver gondola shelving unit with a base shelf plus three upper shelves on each side, it is often called a low gondola unit. Silver gondola is finished in RAL9006 which is a metallic colour. Gondola shelving bays are designed to join together to make the familiar shelving aisles which are the mainstay of supermarkets. Use end bays at the end of the gondola shelving to display seasonal products or special offers and promotions.
At Shelving Megastore all gondola units include plinths, epos strips and a gondola top cover. Each gondola has one upright and 2 base legs included, at the end of each run of gondola shelving and end of run leg is required, this consists of an upright and 2 base legs, the website will display the correct end of run leg during the purchase process.
Shelving Megastore's shop shelving is a 50 pitch shelving system and is compatible with other 50 pitch systems.
The silver gondola shelving (base + 3) unit includes the following shelving components:
1 x silver upright
2 x silver base feet
silver plain back panels
2 x silver base shelf
6 x silver upper shelves
12 x silver shelf brackets
8 x epos strips in a choice of colours
2 x silver plinth
1 x silver gondola top cover
View Products
Contact Us
Silver Extra Shallow Gondola Shelving - Low (base + 3)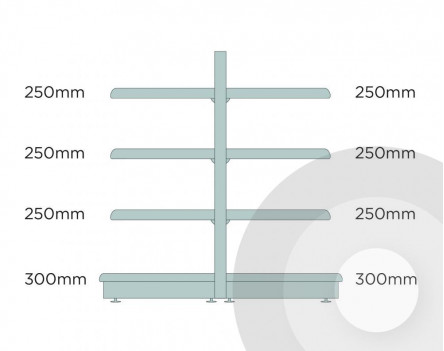 Silver Shallow Gondola Shelving - Low (base + 3)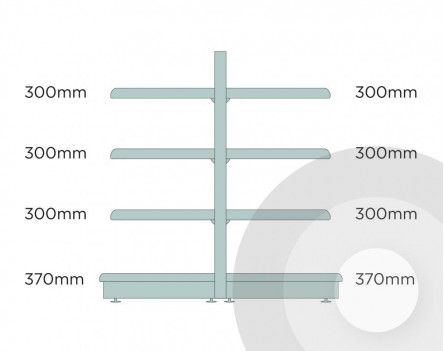 Medium Gondola Shelving (base + 3) Silver (RAL9006)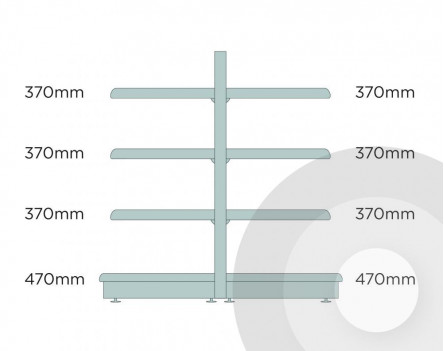 Silver Deep Gondola Shelving - Low (base + 3)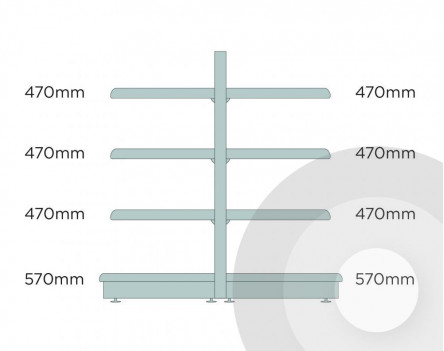 Gondola Shelving End of Run legs Silver (RAL9006)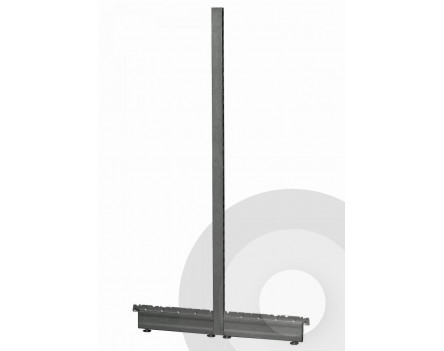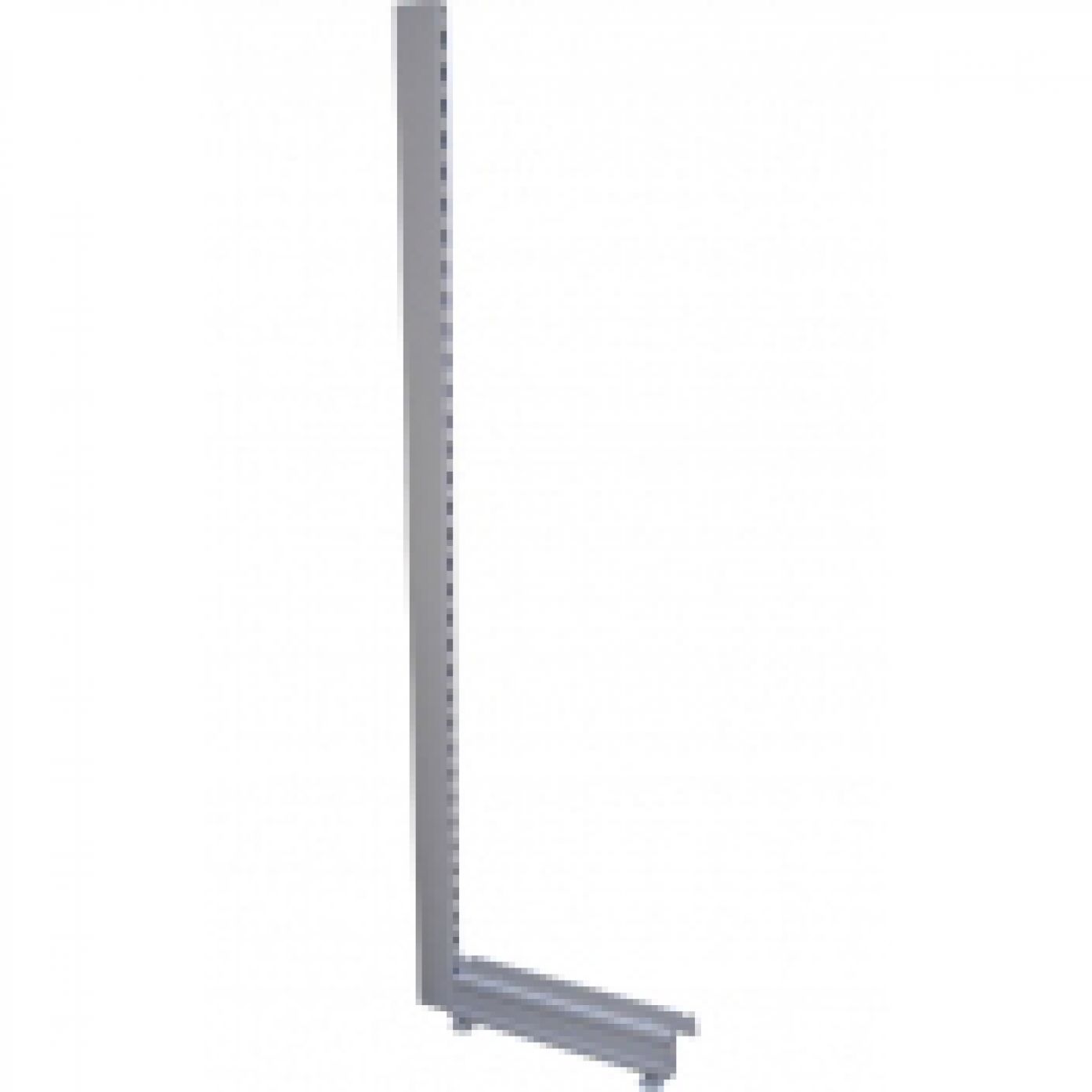 End of run legs
Important! An end of run leg, which consists of one upright and one base leg, is required to complete the run. Depending on your configuration you may need two uprights and two base legs.