Wall Mounted Shop Shelving Silver (RAL9006)
These silver wall mounted shop shelving bays use 3 sided wall uprights with a U channel to create wall displays. The wall uprights attach directly to the wall, appropriate fittings should be used depending on the type of wall structure to ensure the unit is safe and secure. The wall mounted shop shelving unit cab take regular shop shelves and a choice of back panels including pegboard or slatwall backs.
Wall mounted silver shop shelving units don't have a base shelf so they are particularly useful where space is limited or for above freezers. For wall mounted pegboard or slatwall displays, the wall mounted shelving offer a quick and durable solution that can be installed easily.
View Products
Contact Us
Wall Upright Shelving Unit Silver (RAL9006)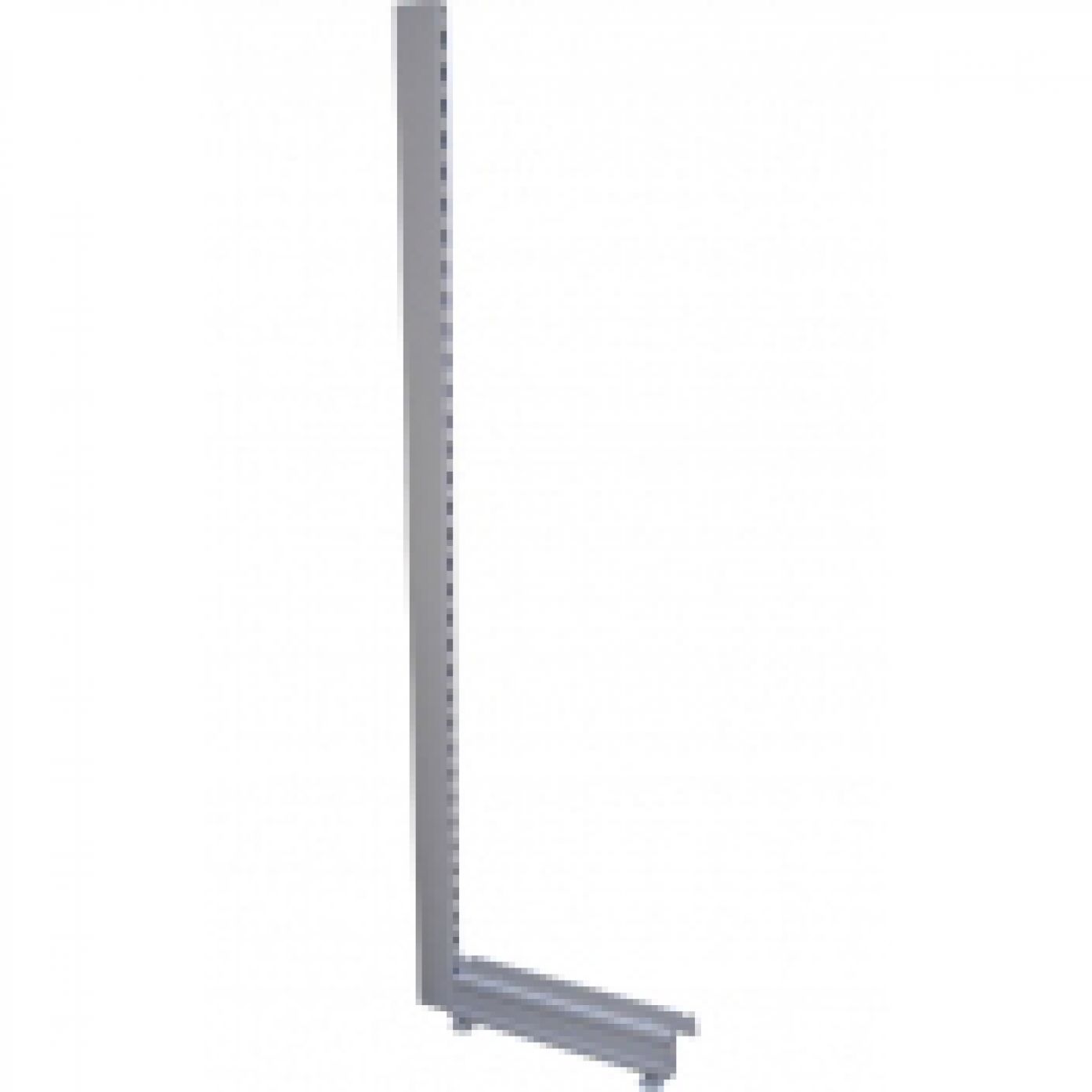 End of run legs
Important! An end of run leg, which consists of one upright and one base leg, is required to complete the run. Depending on your configuration you may need two uprights and two base legs.