Spigots, hooks and prongs for Louvre Panel
A handy range of Spigots to fit the Louvre panels, the range includes, single hooks, double hooks, looped hooks, square bars and 90 degree steel hook. Each hook type is shown in the product picture and can be identified in the drop down menu. The price is for each hook and does not include the Louvre stand.
Fantastic value
from only
&pound5.55 ex vat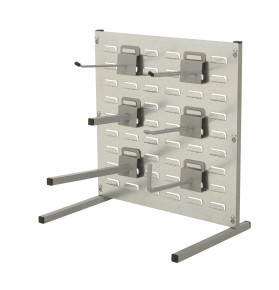 Price Match Guarantee
More Information
If you would like more information about this product contact us.