Single Slatwall Hook 90 deg (Box of 100)
The single prong slatwall hook is the simplest type of slatwall hook and the most popular. Almost any product can be displayed on single slatwall hooks. There is no simple method to display pricing information on the single prong hook, but this is less of an issue where the product is already price labelled or in a pound shop for instance where all products may be the same price. These single slatwall hooks have a 90 degree bend towards the end and a black plastic cap on the tip. The 90 degree bend provides product security. Sold in bulk boxes of 100 with free mainland UK delivery, these slatwall hooks are fantastic value.

Fantastic value
from only
&pound28.00 ex vat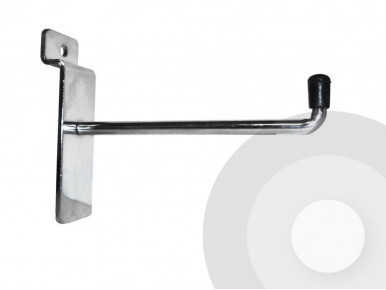 Price Match Guarantee
More Information
If you would like more information about this product contact us.