Medium Design Your Own Promo Unit
The medium design your own promo shelving unit is similar to a wall shelving unit but has back panels on the rear as well, so that it can be placed on the end of a gondola shelving run as and end bay. This end bay only has a base shelf, if upper shelves are required they can be bought separately so that any configuration of shop shelves is possible. End bays are also used when the shelving unit is likely to be visible from behind, for example in a window display. This medium promo shelving bay comes with a 470 mm base shelf, back panels both sides, a choice of coloured epos strips, top cover and a plinth. Configure the epos colour, shelving unit height and shelf length in the options below. SWSF® shop shelving is not only compatible with other 50 pitch shelving systems, in most cases it equals or exceeds them in quality and specification.

Fantastic value
from only
&pound61.56 ex vat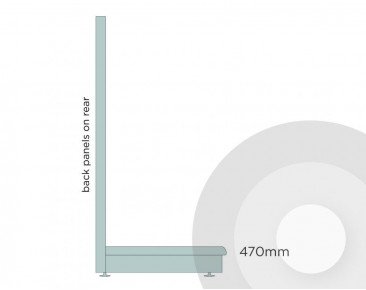 Price Match Guarantee
More Information
If you would like more information about this product contact us.